Grocery Delivery
Have the kitchen pre-stocked with groceries for your arrival at 95 Tom Nevers!
Nantucket Vacations is very pleased to announce our partnership with GOFERIT to provide pre-arrival refrigerator stocking and on demand grocery delivery services.
With the influx of Summer visitors, time spent in crowded grocery stores is time away from your families and lost vacation time. GOFERIT provides a service to take the shopping time off your hands!

Gofer Welcomes
Nantucket Vacations Guests
Start your Nantucket Vacation off right!
Fridge Stocking

After a long day of traveling, the last thing you need is a visit to the grocery store. Customize and submit your grocery list now and we'll take care of the rest.
Exclusively for our Guests:
Save $10 off your Fridge Stocking
Use Promo Code: DON21
On the order form - include these options: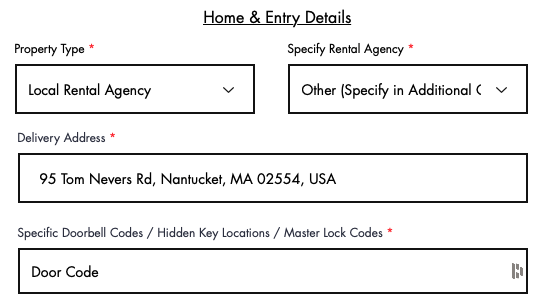 #Goferit
(Ask about their drink delivery service as well!)
"Time spent away from vacation, while on vacation, is no vacation."
- The Gofer -